---
Designing a new visual system for Smart Innovation Conference
visual System Design, 2019

The theme of Smart Innovation conference is connection and strategy to innovate designers facing future. To visualize design and cooperation, I used different levels of hierarchy with data-based diagrams and images in the visual system.

Type:
Graphic Design

Responsibilities:
System Design
Poster Design
Interface Design

Timeline:
Spring 2019




---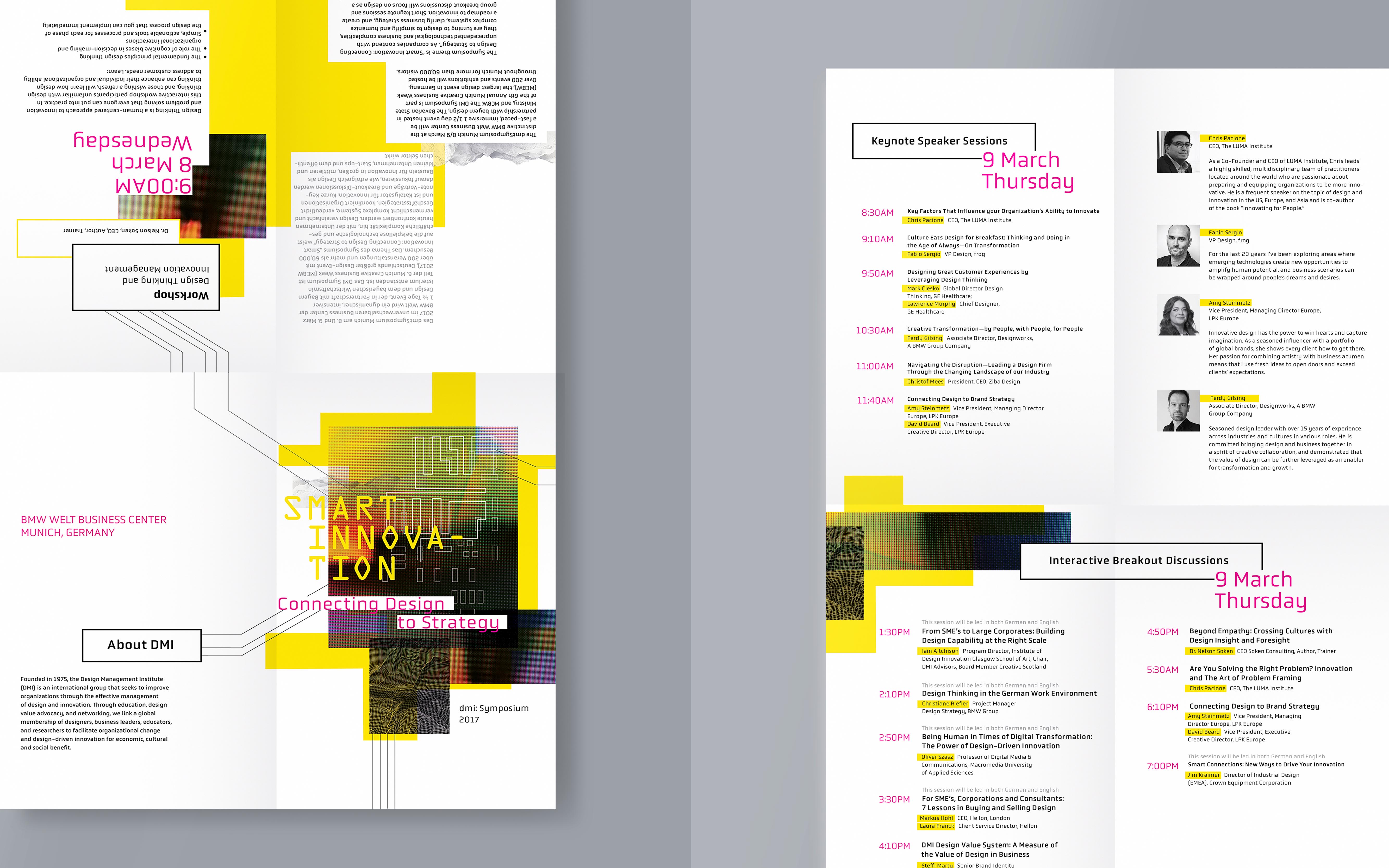 ---
---
Challenges & Reflections


Consistency deisgn language is the key in a visual system.